Laser Tattoo Removal Northern Ireland
At Abrade Tattoo Removal we pride ourselves on offering the highest-quality
laser tattoo removal and a genuine service beyond simply operating a machine.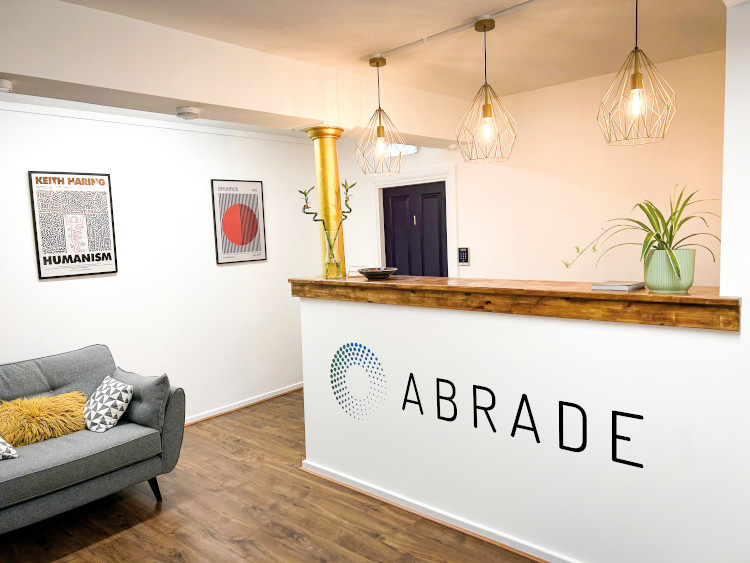 About Abrade
Tattoo Removal
Abrade Tattoo Removal specialises in both total laser tattoo removal and fading for a cover-up. You can find us across Northern Ireland, we have studios in Belfast, Derry/Londonderry and Dungannon. Our specialist laser technicians have been zapping ink collectively for over 20 years.
Why Our Clients
Choose Us
Unlike other tattoo removal services, we are 'Tattoo Enthusiasts' and understand what it takes to deliver the best possible results for a quality cover-up, working with some of the most renowned tattoo artists in the country.
We also share a space with 'Oracle Skin Clinic', which specialises in laser technology for hair removal.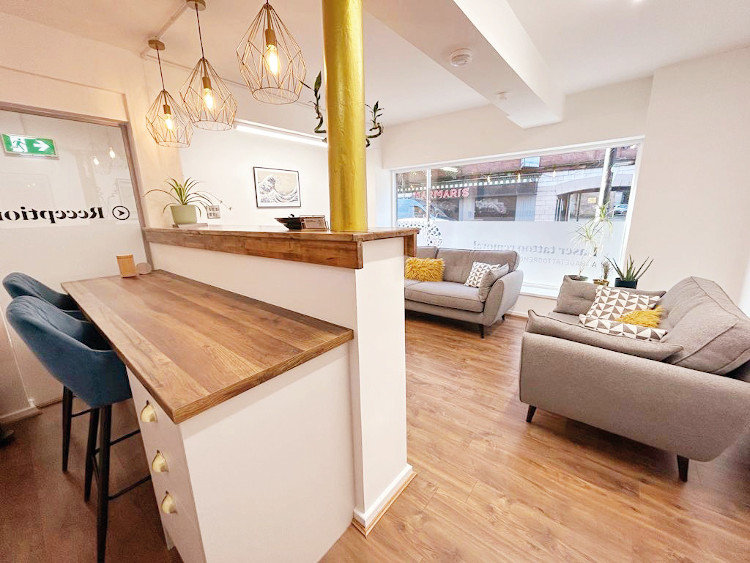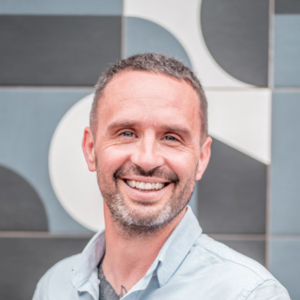 Dave
Laser Technician
10+ Years Experience
Based in Belfast & Derry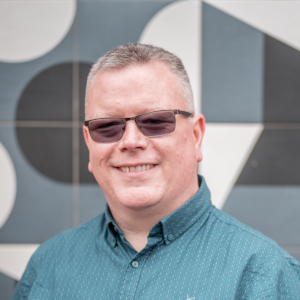 Joe
Laser Technician
10+ Years Experience
Based in Belfast, Derry & Dungannon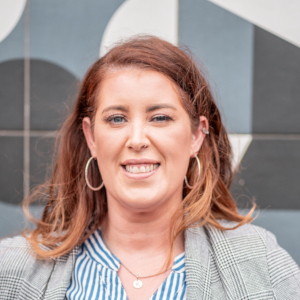 Krystina
Laser Technician
5+ Years Experience
Based in Derry
At Abrade, we use Medical Grade 4 technology. The power of grade 4 therapeutic lasers ensures ink breakdown within the skin without causing a thermal reaction within the skin or tissue.
Once our laser causes the tattoo ink to break down into tiny particles, your body's natural filtering and immune system will work to remove the particles from your system. The ink will fade gradually over a series of treatments.
Treatments are spaced approximately 6-8 weeks apart. This is so your body has time to remove the tiny ink particles in between sessions.
Belfast
35 Donegall Street
BT1 2FG
Based in the heart of Belfast's lively Cathedral Quarter, with easy access to parking and public transport. Abrade Tattoo Removal now operate in our very own state-of-the-art tattoo removal clinic.
See Map
Derry/Londonderry
53 Spencer Road
BT47 6AA
Here we have our very own purpose-built laser removal studio on the vibrant Spencer road in Derry. You can also find our friends and leading laser hair removal experts Oracle Hair Removal and Aesthetics here.
Dungannon
8, Dungannon Enterprise Centre
BT71 6JT
In Dungannon you can find us working alongside the fantastic team at State of the Arts Tattoo. They have some of the biggest names in Ireland's tattoo industry and always on hand to give cover-up advice.
See Map
Had my first treatment today great staff and very professional more than pleased with my treatment thanks.
Peter McGarrigle
Had a tattoo done on a whim when I was 18, regret it ever since as I didn't really research it. These guys were brilliant, and I can't recommend them enough. Sent them a pic of the tattoo and they got me booked me in. I had a few sessions with Dave who made me feel at ease from the get-go. First, meet they took me through it and what to expect and the laugh we had after my session. Delighted with the result. Thanks again Dave.
Graham O Riordan
The team at Abrade were simply amazing. Dave explained the process thoroughly putting me at ease. They were friendly and professional and very accommodating when I needed to change appointments. Couldn't recommend highly enough.
Kathy O'Donnel
I've had three sessions with Dave at Abrade in Skinworks. The guy is an absolute gent. Knowledgeable and professional from consultation to completion. I can't recommend him highly enough!
Ryan William
I've received treatment from Dave, Joe and Nicole. I couldn't recommend Abrade enough. They provide a very professional service and I am more than happy with the results so far, each time being put at ease and being made feel very comfortable throughout. Not to mention the craic is always good
Marty Green
I would highly recommend Abrade, I have been in a few times now and really see the effects and difference in my tattoos, one-off completely and not many more are needed for the remainder. These guys make you feel really at ease and are all really down to earth – thanks again guys
Rhonda McFarland
Excellent experience from start to finish, very professional and accommodating to any changes in dates. Would recommend Dave to anyone.
Kurtis Bance
5 stars easy! These guys look after you from start to finish in the best way possible! Nothing is too much bother and happy to answer any questions and work through any problems you may have. The best crack on top of it as well made the whole experience easy. another plus is their pricing which is very affordable. I can't speak highly enough of these guys!!
Paul Murphy
Five stars plus service, these guys really are the best you will find, professional service from start to finish. Appointments made even better with the laughs every time I was there. Cannot recommend Abrade Tattoo Removal highly enough, especially Dave
Kelley Close